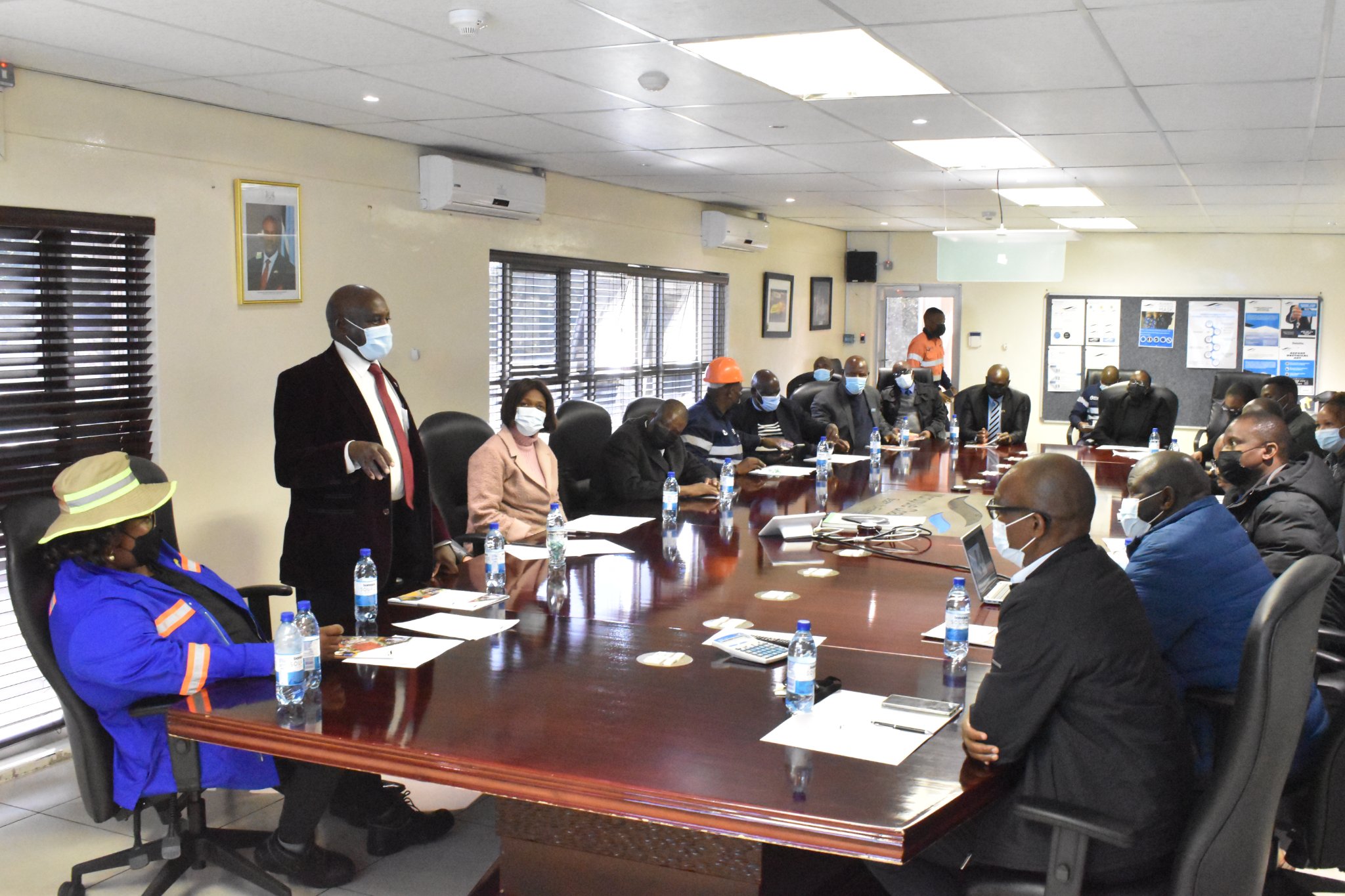 Speaker of the National Assembly visits MCM
The Speaker of the National Assembly, Honourable Phandu Skelemani, recently visited MCM to appreciate the operations of Motheo opencast mine. MCM General Manager Mr. Edwin T. Elias welcomed Honourable Skelemani and his delegation. For his part the Speaker of the National Assembly encouraged MCM to continue playing a role in the country's development narrative.
Recent Visitors
Some of the visitors to MCM in recent times include The Division of Development and Budget under the Ministry of Finance and MCM parent company Minerals Development Company Botswana (MDCB) executive management who were on site to appreciate coal production and get a business update on the Mine's latest project, Motheo. The delegation from MDCB comprised of Chief Executive Officer, Mr. Matome Tsholetsa Malema, MDCB Board Member Mr. Phadza T. Butale and Chief Investment Officer, Mr. Modise Mokone.
Related Posts: