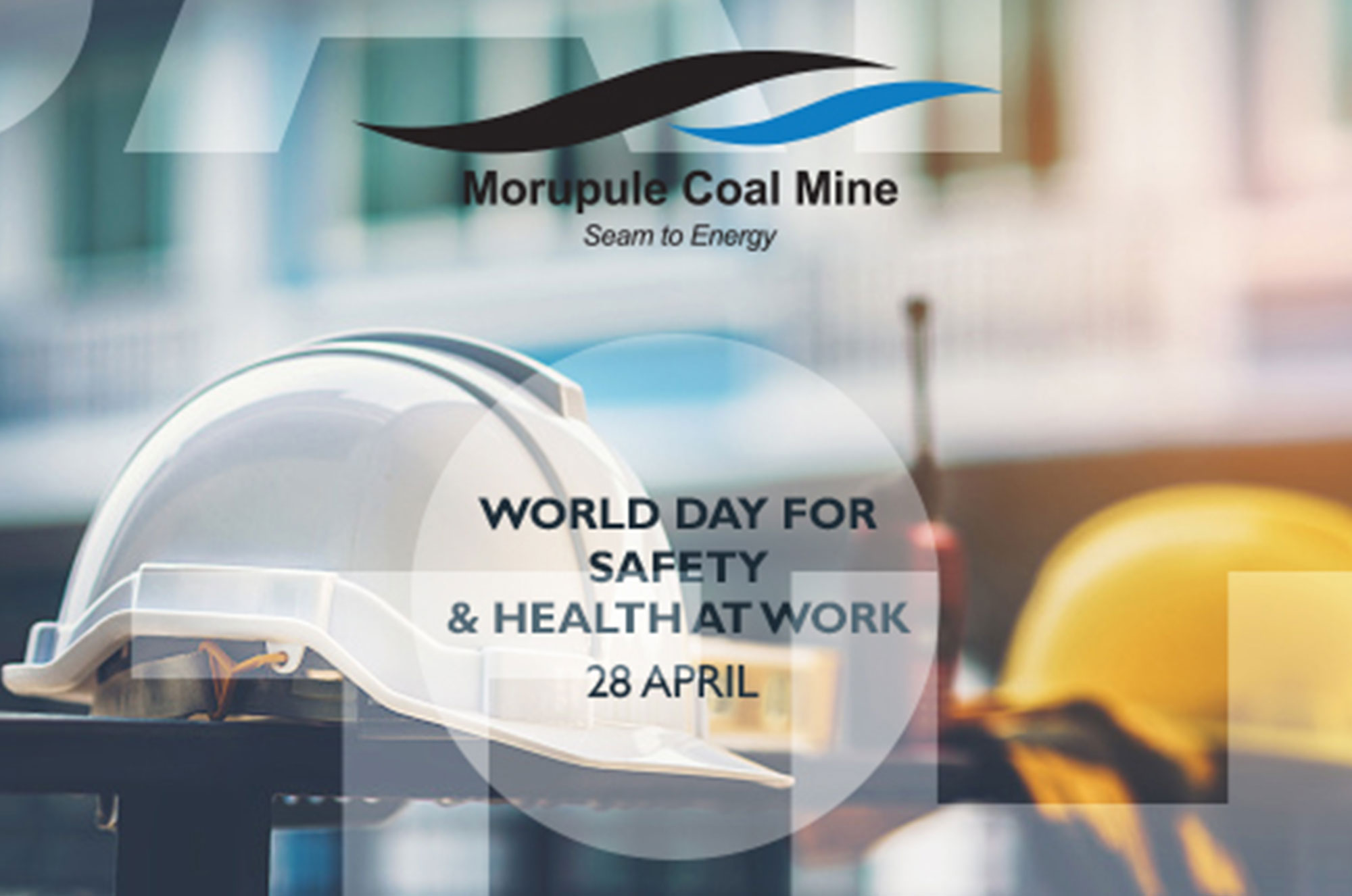 MCM COMMEMORATE WORLD DAY FOR SAFETY AND HEALTH AT WORK
Morupule Coal Mine on 28 April 2021 joined the rest of the world in commemorating World Day for Safety and Health at Work to epitomize SHE culture in its operations and renew its commitment to Zero Harm. The global event was held under the theme Anticipate, prepare and respond to crises and invest now in resilient OHS systems.
MCM collaborated on digital media platforms with the Ministry of Employment, Labour Productivity and Skills Development to share with the world its successful interventions in building resilient OHS systems. At the Mine the day was used to reflect on the commitment by all to Zero Harm in order to prevent work-related occupational diseases, deaths, injuries, and illnesses.
In his address to employees SHE Manager Gontsemang Ntshiamisang reminded employees and contractors of the pledge they took towards Zero Harm and said that it is important for individuals to take responsibility of observing all safety measures as bound by the oath they have taken.
Related Posts: