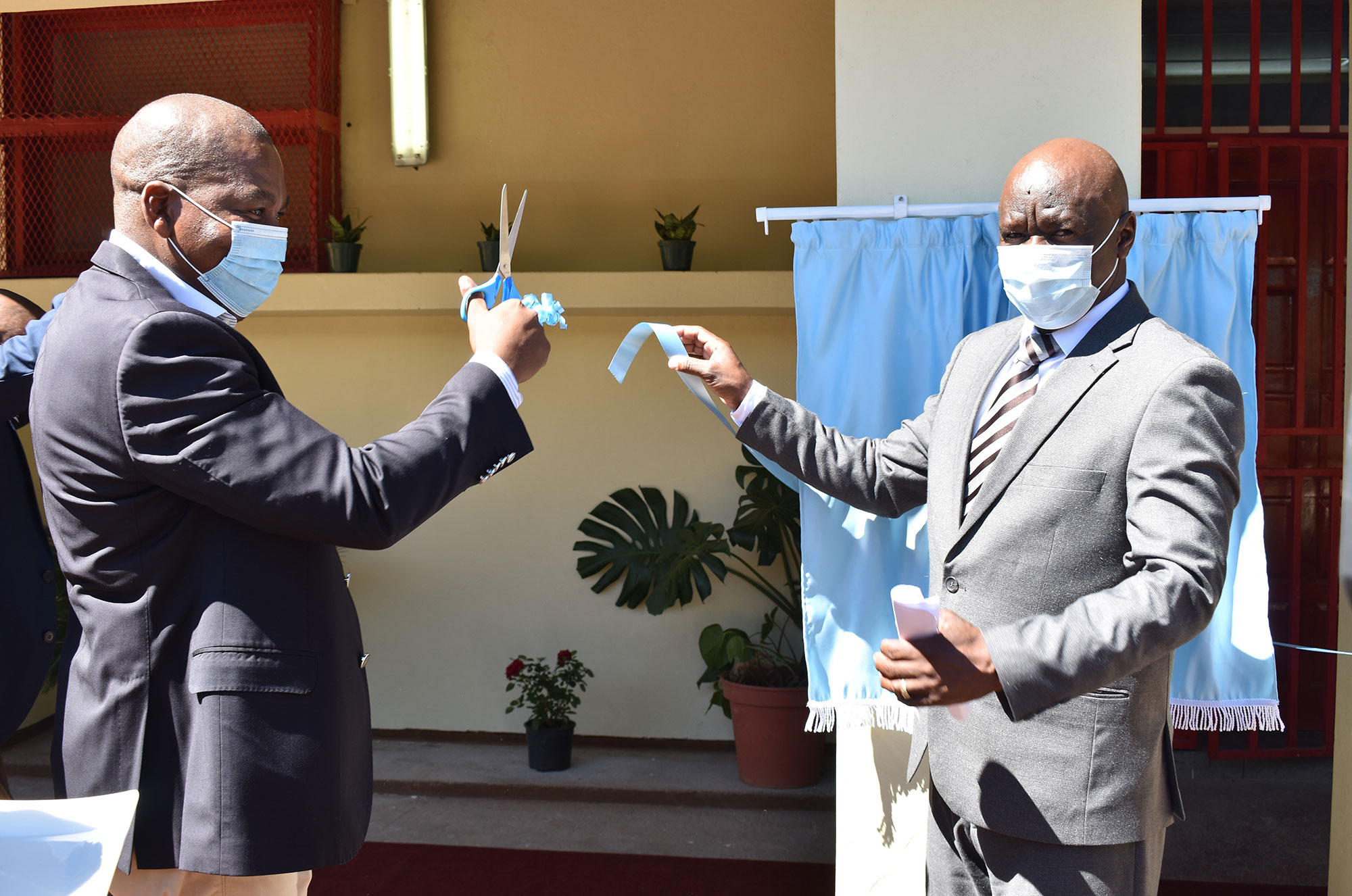 MORUPULE COAL MINE HANDS OVER A REFURBISHED LIBRARY TO PALAPYE SECONDARY SCHOOL
Morupule Coal Mine (MCM) recently handed over the refurbished Palapye Secondary School (PSS) library. The project was completed at a total cost of P600, 000 raised through the General Manager's Annual Cycling Challenge. The event was officiated by Minister of Mineral Resources, Green Technology and Energy Security Honourable Lefoko Maxwell Moagi.
The relationship between MCM and PSS is borne out of the government's 'Adopt a School' initiative. MCM embraced the opportunity to become part of the national education narrative by entering into partnership with PSS in 2018. The recent resurgence of PSS in the junior certificate examinations performance is partly a consequence of this partnership. PSS has steadily risen in the ranks and they are currently celebrating position 14 in the region. Between 2019 and 2020, the school's JC examinations results have leaped from 37.8% to 48.5%.
"to empower and also to encourage collective efforts in solving the challenges we may face as a nation."
Honourable Minister Moagi commended the efforts of MCM and its business partners who have fund raised and collaborated to make the project possible citing that it is an ideal model of cooperation for development. "This is an exemplary gesture that surely demonstrates the power of partnership in its ability to capacitate; to empower and also to encourage collective efforts in solving the challenges we may face as a nation. Today, we are witnessing partnership in action whereby MCM and its partners have joined hands together to contribute towards the education agenda of our country. This gesture will go a long way to mould our school children into informed future leaders of Botswana", said Moagi.
MCM has also made available several educational materials including revision books, calculators and music instruments to help the school cope with shortage of reading material which is currently being experienced across the country. Over and above that, additional tutors were hired by MCM to augment the teacher's efforts in the classroom.
Related Posts: