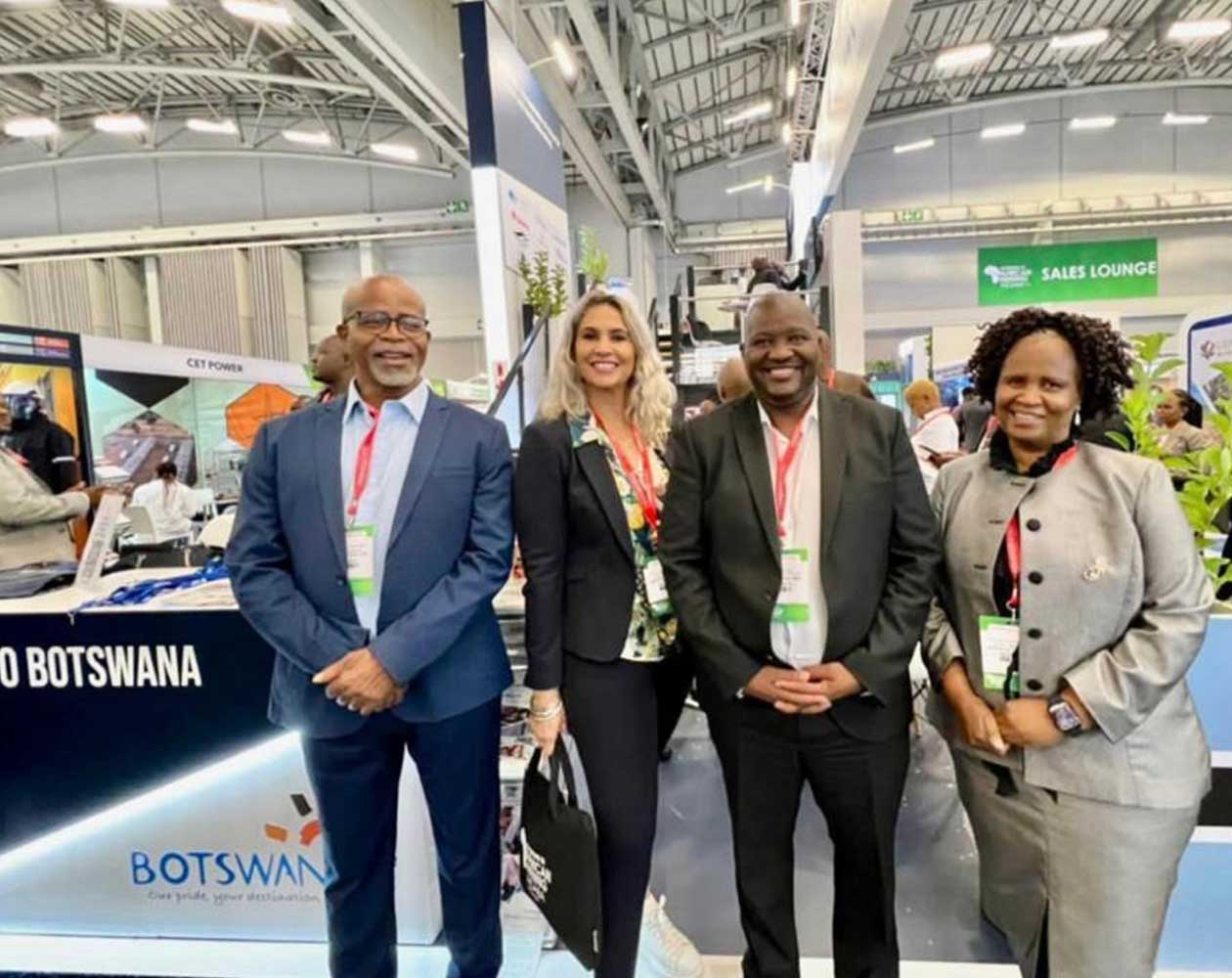 Investing in African Mining Indaba
MCM AT MI23
"Unlocking African Mining Investment Stability, Security, and Supply"
Day 1 Recap from a CEEP Perspective
"The next stage of the MCM Citizen Economic Empowerment Programme(CEEP) implementation strategy is Industry Development and Diversification. This morning at MI23, the Under Secretary of State for Economic Growth, Energy & the Environment - US Depratment of State, Mr, Jose Fernandez, emphasized the need for the Mining Industry to diagnose their supply chains for them to achieve high ESG standards.
We are committed to delivering opportunities for citizen-owned businesses within our Supply-Chain as the Morupule Coal Mine Citizen Economic Empowerment Programme. Transformation of the Manufacturing of Mining Consumables as well as Assert Management, are key to unlocking these opportunities.
The COVID-19 Pandemic nudged us as a sector to embark on a major shift to mitigate the risk we face from the current volatile, uncertain, complaex and ambiguous business landscape. National, Regional and International relationships will help accelerate MCM's journey on citizen economic empowerment, therefore de-risking the Mining Sector's Supply Chians.
Touching the lives of people is a global responsibility and our Citizen Economic Empowerment Programme embodies MCM's commitment to accelerating the Socio-Economic Development of the Republic of BOtswana beyond Coal Trading."
-Resego Keipidile
CEEP Manager, Morupule Coal Mine
"Unlocking African Mining Investment: Stability, Security, and Supply"
"As a key player within the regional Mining Sector, we are resolute in our Vision of becoming a partner of choice in the global coal transition by providing a multi-product, globally competitive, low cost high quality coal products. Our capability of being agile to service diverse markets and customers, will be integral to acheiving this. Morupule Coal Mine's participation in the Mining Indaba 2023, will enable us to advance our pursuit of MCM's vision through strategic partnership and required stakeholder collaboration"
-Edwin Elias
CEO, Morupule Coal Mine
Related Posts: