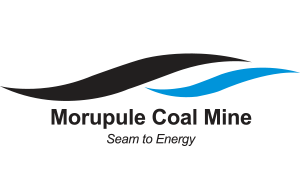 MINISTER MOLEBATSI VISIT MORUPULE COAL MINE
Morupule Coal Mine hosted Assistant Minister of Investment Trade & Industry Honourable Molebatsi S. Molebatsi who was on tour to consult stakeholders regarding the Economic Inclusion Bill as well as the Government's Reset Agenda. MCM also presented to the Minister and his delegation their interventions to support local enterprises including value chain development. The visit culminated with an underground mine tour.
Minister Molebatsi said through the supply of electricity to businesses over the years, the mine has proved to be a major stakeholder in the local economic growth. Minister Molebatsi noted that the introduction of the Economic Inclusion Bill is a game changer as it will compel companies to prioritize procurement of goods and services from citizen owned companies.
The Minister also hailed Morupule Coal Mine for its continued support of communities in and around Palapye citing a number of projects that the company has undertaken to uplift beneficiaries.
Related Posts: