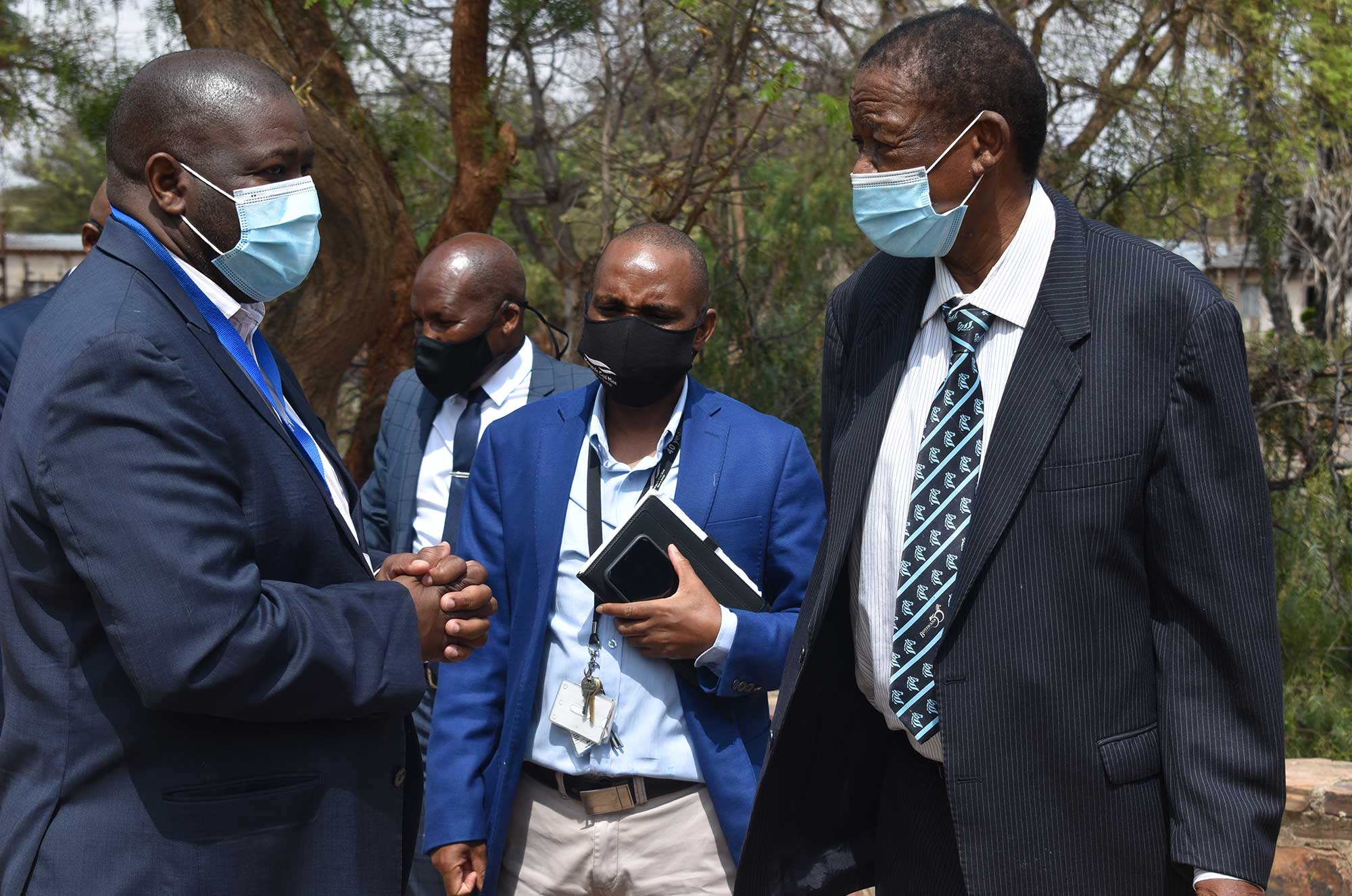 EDWIN ELIAS PLACES VALUE IN STAKEHOLDER ENGAGEMENT
Morupule Coal Mine General Manager Mr. Edwin T. Elias says that the positive relations and cooperation that exist between the Mine and its stakeholders are a springboard for future partnerships that will see both parties propel each other to greater heights. This was the theme of Mr. Elias' message as he and the Morupule Coal Mine executive management visited different stakeholders amongst them the Tribal leadership in Serowe and Palapye, the office of the Member of Parliament in Palapye and the local administrative authority at the Palapye Rural Administration Centre. The purpose of the stakeholder engagements was to introduce the General Manager as he recently assumed the top post at the Mine. These were also a platform to exchange notes between the leaders on priority issues affecting the parties and the community.
Bangwato regent Kgosi Sediegeng Kgamane heralded the relationship between MCM and the people of GaMmangwato as harmonious, citing a number of projects that the Mine has done for the community. Kgosi Kgamane praised the leadership of MCM over the years for valuing community relations. He also said that there are opportunities for collaboration.
Member of Parliament for Palapye Honourable Onneetse Ramogapi lauded the robust community engagement initiatives that MCM has been implementing. He said MCM was synonymous with developments in the Palapye community and areas in the confluence. He highlighted a number of projects that the Mine has delivered and said that some need to be re-evaluated to make them more effective and relevant. Ramogapi also said his office is always open for consultation.
At his engagement at the Rural Administration Centre with the Palapye Administrative Authority leadership, Mr. Elias and the MCM entourage discussed a number of issues of interest affecting both the Sub district and the Mine. The political and administrative leadership of the authority promised the same if not more enthusiasm towards the relationship for the benefit of the constituents.
At the Palapye kgotla Kgosi Martha Lebang who was accompanied by Dikgosana said that introductions are important as they set a key tone for the relationships and an important component of the Botswana culture. She assured Mr. Elias and his team that they are always welcome at the Kgotla.
What was also consistent in the General Manager's message was that he will engage again the different stakeholders on a more extensive platform in order to attain further understanding of the different issues affecting the community and the Mine.
Related Posts: