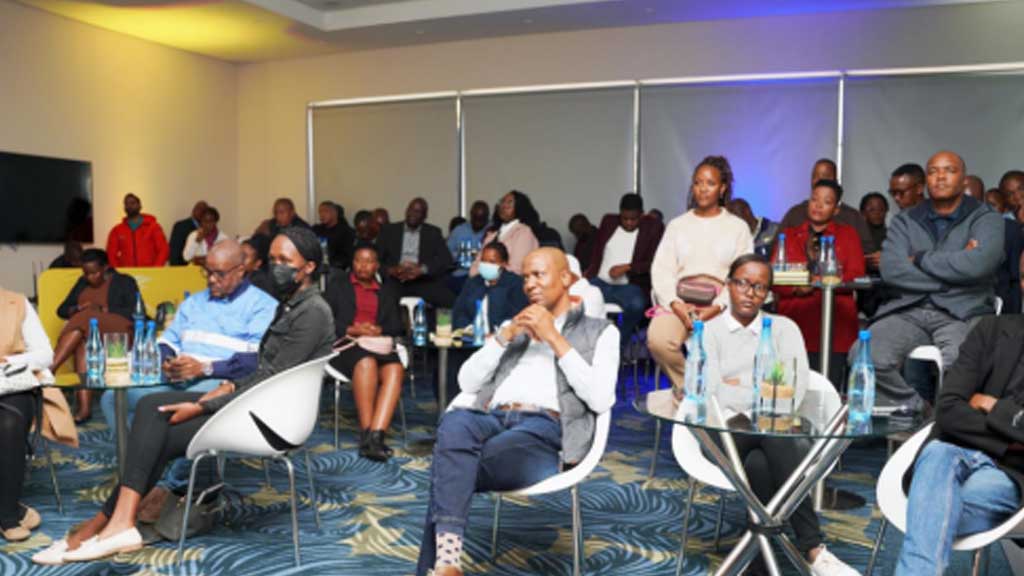 Morupule Coal Mine and Access Bank Botswana remain committed to supporting Botswana Citizen-Owned companies through the establishment of market business opportunities and funding solutions.
Morupule Coal Mine (MCM) and BSE-listed Access Bank Botswana, the local arm of one of Africa's largest commercial banks, have through a strategic alliance resolved to provide financial support and business opportunities to Citizen-Owned businesses through the Citizen Economic Empowerment Programme (CEEP). The partnership pledges access to funding solutions in excess of BWP 300 million per annum and access to markets within the mining sector.
Small and Medium Enterprises (SMEs) are a key driver of inclusive economic growth thereby serving as one of the fundamental reasons why both Morupule Coal Mine and Access Bank prioritise such empowering initiatives. Access Bank will offer financial support to Morupule Coal Mine's Citizen-Owned Business Partners. This will be achieved through compelling products and services to meet these companies' needs, as well as support Morupule growth towards achieving its #1-3-27 corporate strategy aspirations. This capital injection will ensure the sustainability of their enterprises.
From Seam to Value, Morupule Coal Mine has been delivering a world product offering to its customers since 1973. By creating a focus on smart Coal Mining, and through its expansion strategy; MCM remains resolute in continuing to positively contribute to the socio-economic growth of Botswana, present and future.
MCM Citizen Economic Empowerment Programme Manager, Mr. Resego Keipidile, commenting on the partnership highlighted that, "Citizen Economic Inclusion has always been at the heart of our operations in various ways and continues to form part of our expansion endeavors as a business. It is for this reason that the establishment of a dedicated CEEP Section was intentional. Identifying a partner aligned with our sustainability objectives was crucial. As MCM, we are very pleased to partner with Access Bank in our journey of Citizen Economic Empowerment, as funding and the access thereof, is a critical success factor".
Through specialist advice, insights, and experience from decades of banking across the globe, Access Bank has been facilitating the sustainable growth of its stakeholders. By establishing and maintaining strong partnerships and alliances, Access Bank reinforces its commitment to supporting long-term, sustainable empowerment of Botswana.
"Our partnership with Morupule came naturally, given our synergies regarding supporting and empowering SMEs. Supporting local businesses will remain a cause close to our hearts as we appreciate the role they play in shaping Botswana's growth agenda, employment, social cohesion and ultimately improving the quality of life among disadvantaged communities. As a financial solutions partner, we pride ourselves in our clients' successes, therefore we are delighted to be part of such an impactful programme.", said Pauline Motswagae, Access Bank Botswana Head of Wholesale Banking.
The partnership is in line with the national, regional and global policy frameworks such as the Citizen Economic Inclusion Act No. 26 of 2021 as the Republic of Botswana drives towards "Achieving Prosperity for All" as espoused in the national Vision 2036.To gain access to these interventions, SMEs are to provide among other things the minimum lending requirements such as Registration Documents, Know Your Customer Documentation, signed Contract and Purchase Order between Morupule Coal Mine to name a few.
For more information, please contact:
Resego Keipidile (Mr.)
Citizen Economic Empowerment Programme Manager
Morupule Coal Mine
Tel: +267 492 0251
Fax: +267 492 0643
Email: ceep@mcm.co.bw
Web: https://mcm.co.bw/
Polelo Kilner
Country Head of Marketing and Communications
Access Bank Botswana
Tel: +267 3674321
Mobile: +267 72800416
Email: Polelo.Kilner@ACCESSBANKPLC.com
Related Posts: