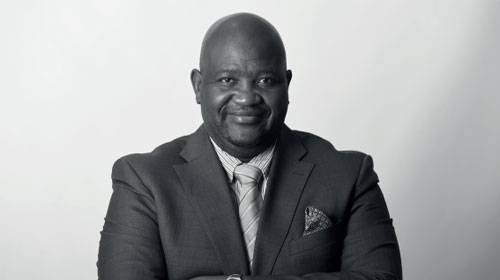 One of the most impactful CEOs to watch in 2023 – Victory Magazine on our CEO, Mr Edwin Elias
Mining industry leaders are responsible for diverse, skilled teams. They must be technically adept and have a high level of emotional intelligence. Great leaders in the mining industry have the experience, confidence and courage to support and guide their teams to achieve success. Apart from all these traits, Mining Industry Leaders need to have a strong understanding of how the industry works, and have to be capable enough to establish leadership credibility. Mr. Elias is one such leader, working towards swiftly developing and implementing strategic plans to ensure effective delivery at the Morupule Coal Mine.
Mr. Elias is the current Chief Executive Officer of Morupule Coal Mine (MCM) - Botswana, which has a rich history of over 40+ years. The mine currently runs both the underground and opencast operations at the current production capacity of 4.2 million tons per annum and aspires to produce at
least 10 million tons per annum by 2027. MCM recently launched a 5-year corporate strategy which envisions "To be a partner of choice in the global coal transition.", amongst many other
ambitions of advancing the 50 years old State-owned entity.Mr. Elias joined MCM and assumed the CEO role at a time when like many others, MCM too was dealing with the Covid-19 pandemic. It was important for MCM to get a leader onboard who could put controls in place and reduce the negative impacts on productivity, and Mr. Elias fulfilled every expectation. He also worked towards ensuring that the mining operations went on, while keeping a thorough check on the overall safety of the business and the wellbeing of all the staff and workers. Also, his love towards nature motivates him
to implement policies that articulate transition towards green energy and demonstrate MCM's strategic initiatives that will enable the Company to be a partner of choice in the global coal transition.
Journey so Far at MCM
As the current CEO, Mr. Elias continues on the MCM's commitment and support towards the socio-economic development of the community. "I have keen interest in the Company Corporate Social Investment program (CSI) as far as the safety, health, wellness and well being of the community is concerned and always prioritize a budget provision for CSI and legacy projects that benefit
the community", shares - Mr. Elias. Continuing on his above statement, he adds - "I make sure that we involve the community leaders by way of participation in some of the relevant MCM business activities". Through a detailed conversation with Mr. Elias, he ecstatically shared his team's work in
that space so far, especially in the health and fitness space. Furthermore, Mr. Elias also actively
involves himself in the brand promotion activities of MCM. By taking charge of the various events, such as expos, panel discussions, media invitations, conferences and so on, he works relentlessly towards positioning MCM before diverse audiences. He adds - "I also get an opportunity to interact with industry peers, exchange insights and network to market our company, which I feel is the best part about my job as the CEO".
Considering the pandemic phase, which coincidentally was also the time when Mr. Elias took over as the CEO, he took the responsibility in his own hands effortlessly and ensured the whole of MCM moved in compliance with the COVID-19 protocols. He promoted remote working; and eventually strengthened the relationship with Original Equipment Manufacturers; and supported the community with tools and accessories, medical equipment to mitigate against the impact of the pandemic.
A very open person when it comes to his availability towards his subordinates, he follows an open-door policy, where all the employees and stakeholders are welcome with their queries and issues anytime. Moreover, all thanks to the interface existing at MCM, which allows routine interaction between the CEO and the employees, he personally shares inspiring personal quotes with employees every Tuesday (CEO's Tuesday thoughts), to engage on a more motivational and personal note. In terms of the well-being of the employees MCM has programs in place such as Employee Assistance
Program (EAP) that ensures employees are assisted with all sorts of real-life challenges. "I'm confident that in 2023 I will be able to introduce more initiatives to engage with employees, especially around coaching and mentorship", Mr. Elias shared.
Beyond MCM
Having grown up in a Mining town in Botswana, his passion emanated from his surroundings, but instead of pursuing Mining Engineering, he pursued Metallurgical Engineering. A graduate of Missouri University of Science and Technology, in the state of Missouri, US, Mr. Elias acquired the skills needed while completing the program, and had an early stage exposure of the professional world. After his graduation he embarked on a 24 month - graduate training program before he could be confirmed as
a process engineer. Mr. Elias further enhanced his business, leadership, and managerial skills through completion of the Executive MBA with the University of Toronto – Rotman School of Management. Prior to his appointment as CEO Mr. Elias rose through the ranks to Group Head of Ore Processing – Debswana; Head of Process & Maintenance – De Beers Canada; etc.
Related Posts: