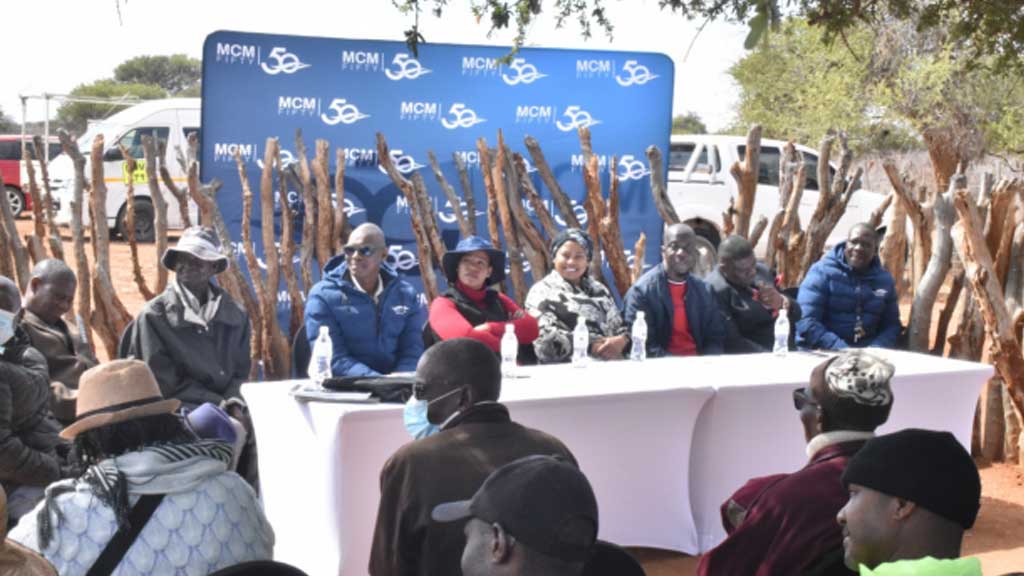 MCM team initiates a dialogue with the Masu-a-koloi community regarding Torome Farm
The acquisition of Torome Farm by MCM was a deliberate move aimed at strategically benefiting the communities through its Citizen Economic Empowerment Programme. Situated approximately 10 kilometres south of Palapye, the farm finds itself surrounded by private subsistence farmers within an area known as Masu-a-koloi.
This proactive interaction serves as an introductory gesture on the part of the Mining Company, designed to uphold harmonious coexistence and exemplify MCM's unwavering commitment to prioritizing stakeholders. The gathering took place in a traditional Kgotla setting, where farmers participated alongside MCM management, and local leaders also graced the event with their presence.
Related Posts: