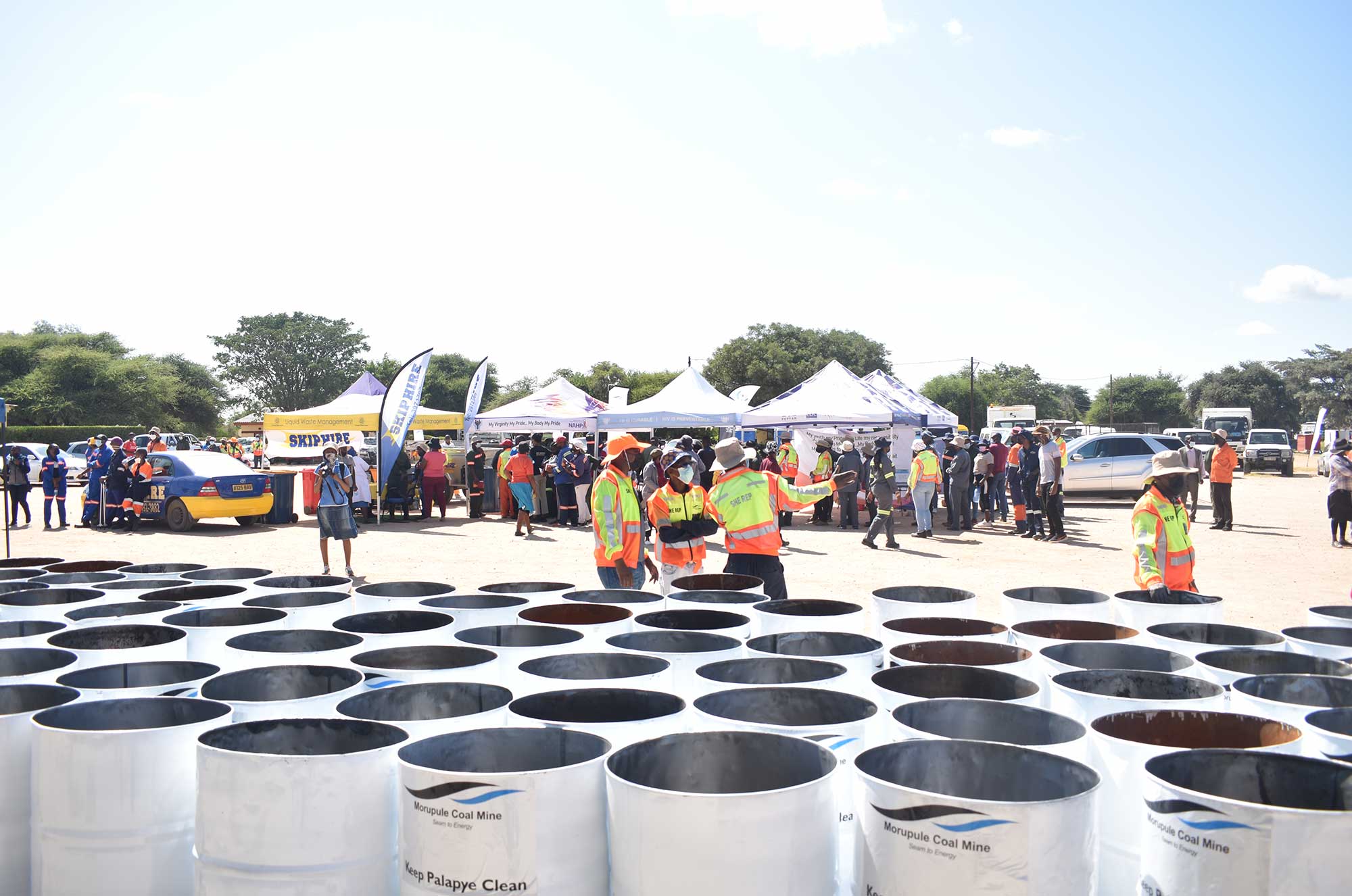 MCM Joins Hands To A Clean Palapye
As part of our commitment to care for the environment, Morupule Coal Mine recently participated in the 'Keep Palapye Clean' Campaign. This is a multi-sectoral program by organisations in Palapye partnering with communities to clean their surroundings. The latest instalment of the clean-up campaign was held at Khurumela ward.
A couple of months ago Morupule Coal Mine and Palapye Administrative Authority rolled up sleeves to kick-start the 'Keep Palapye Clean Campaign' in Serorome ward, Kediretswe grounds, with the intention of spurring a culture caring for the environment and encourage good waste management. The kick-off event culminated with donation of 100 conditioned waste bins by MCM to members of the public who were taking part in the clean-up.
Related Posts: